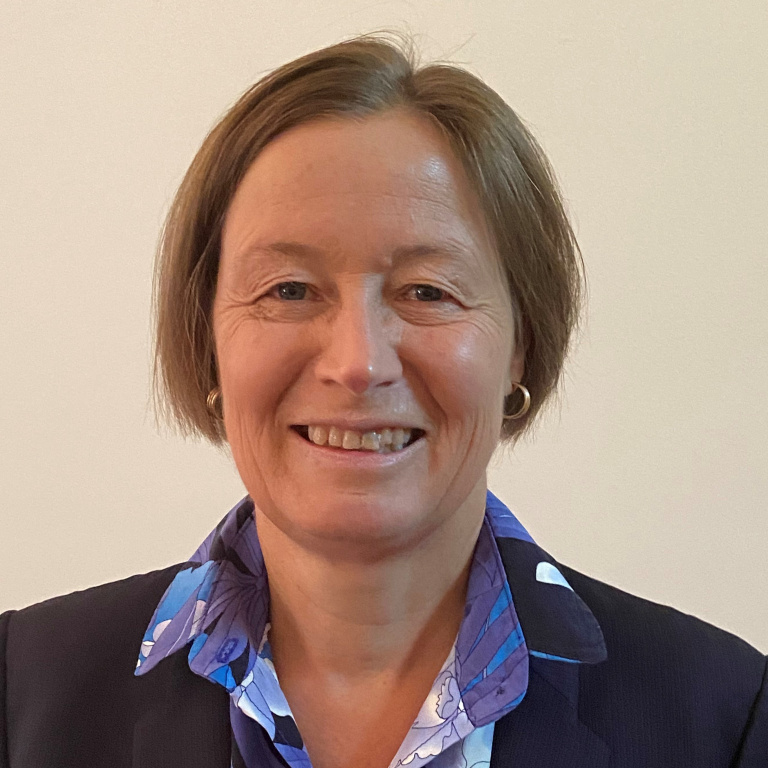 Carol Scholes-Robertson
Chair
Northern Board member
Prior to her appointment as Chair, Carol provided governance leadership as Treasurer and Chair of the Finance, Audit and Risk Committee.
Carol is a chartered accountant with over 30 years of experience in professional services within the finance industry. She brings knowledge and experience to her role with Independent Living Centre Tasmania, including leadership of multi-disciplinary teams, commitment to innovative service delivery and service excellence. Carol is passionate in her support and engagement in our services and their availability for all Tasmanians wherever they are located, supporting, and enabling Individual Everyday life choices for functional living.
When she is not thoughtfully engaged in enabling community-based organisations within Tasmania, Carol enjoys spending time in her garden and with family and friends.

Kate Alcorso
Deputy Chair
Northern Board member
Kate joined the Board in September 2018.
Kate is a Senior Associate Lawyer for a Launceston law firm, practising in commercial and estate law, with a particular focus on business transactions and advice on wills and estate matters. Kate has degrees in commerce and law, is admitted to the bar in Tasmania and is a graduate of the Australian Institute of Company Directors.
Kate has also been involved with other local and national boards and has filled roles within governance, risk and strategic advisory committees for several organisations.
Outside of work and board roles, Kate is highly involved with the Girl Guide movement as Guide Leader. Kate's two young boys also keep her on her toes.

Justine Brooks
Board Secretary
Northern Board Member
Justine Brooks joined the Board in 2021, bringing over a decade of Governance experience gained in both the Local Government and Community Sectors, holding executive-level positions such as CEO and General Manager. Justine was also recently an elected member of the George Town Council.
Justine is a Land Use Planning Consultant with a particular focus and interest in Placemaking, advocating for and creating safe, equitable and accessible public spaces.
A lifelong learner, Justine holds Tertiary qualifications in Environmental Planning, Business Administration and Project Management and is currently studying for a Masters in Leadership through CQU.
Justine enjoys spending time with family and friends, reading, Op shopping, and playing with her much loved dogs in her spare time.
David Cawthorn
Southern Board member
David joined the Board in 2018. He has lived with a disability for over 27 years and has first hand knowledge of the challenges of daily activities.
David is a disability advocate. He gives advice on disability access to developers and builders on universal housing design and helps many others in the community with their access problems and other projects.

David is sits on the Hobart City Council Access Advisory Committee and a member of the Minister's Disability Consultative Group. He has been in the past Chair of the Paraquad Association Tas and Chair of the Minister's Disability Advisory Committee.
Outside of work David enjoys skiing, sailing, watching most sports and catching up with friends.

Christy Dorward
Southern Board member
Christy joined the Board in early 2020. She is an Occupational Therapist currently working for the Tasmanian Health Service, Hospitals South, as the discipline lead for occupational therapy. Her career experience as a clinician has focused on working with children and their families, across different settings and age groups.

Christy values the ILCT's approach to meet the community's need for allied health services, including the capacity to provide interdisciplinary services across the allied health team.

Christy has three busy children ranging from primary school to university and a husband doing his PhD in chronic heal pain. She enjoys reading and listening to audiobooks while running, cooking and walking her dog.
Steve Henty
Northern Board member
Steve has worked across banking, logistics, city development and the arts and has an extensive communication and advocacy experience with all levels of government, private industry and the not-for-profit sector.
Strong grounding in Tasmanian regional issues, including economic, the visitor-economy, trade, transport and logistics and industry transition, and management accounting experience he is passionate about northern Tasmania and its potential as the growth driver for Tasmania.
Board experience include being current treasurer of St. Cecilia Productions and Paddle Tasmania, and Co-Chair of the Business Sustainability Round Table.