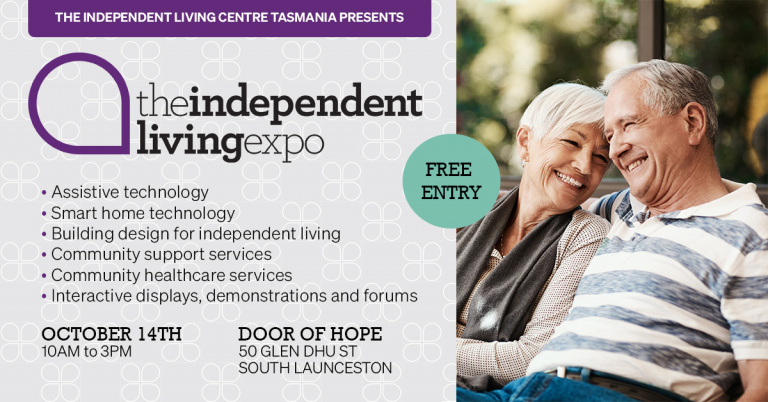 ILCT is hosting a FREE Independent Living Expo in Launceston from 10am to 3pm on Thursday 14th October 2021 at the Launceston Conference Centre, Door of Hope, 50 Glen Dhu Street, South Launceston TAS 7249.
The event will be held during Seniors Week and will focus on services, environmental design and technology that enables people to live independently in their community of choice.
This event is unique because it brings together providers from across a range of sectors; from healthcare and community services to building design and assistive technology suppliers. The aim is to create a space for people and services to explore options available to help them or their clients outside standard service offerings.
The day will include guest speakers, workshops and forums discussing the impact of aging in the community and the future of community-based care in Tasmania.